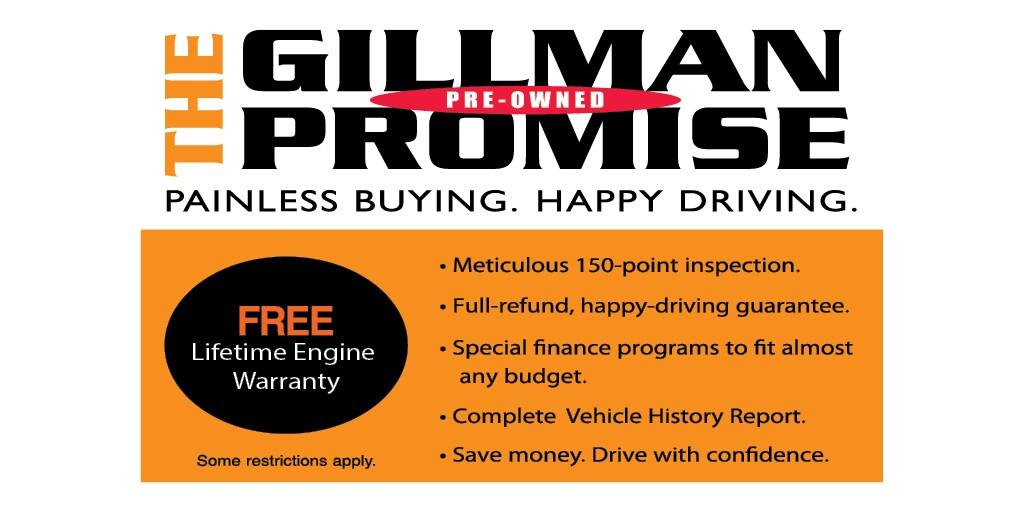 If you spend all day driving around the Houston area you are sure to come across dozens of locations that are selling used cars. Private sales aren't the most reliable and even the ritziest car dealerships can try to undervalue your trade-in or sell you a lemon. That's why we think it's important for Texans to stay in the Gillman family of dealerships where your used car purchases are covered by the Gillman Promise.
The Gillman Promise is something we take very seriously here at our Houston used car dealership. We pride ourselves on only selling the highest-quality certified pre-owned Honda vehicles in the area. Our customers can drive home in their used car with peace of mind because they know that if there are any problems with their vehicle it will be covered by our free lifetime engine warranty.
There might be hundreds of
used car dealers in Houston
, Katy, Sugar Land, and all surrounding areas but only the best can offer you the Gillman Promise. Learn more about our Painless Buying, Happy Driving advantages below.