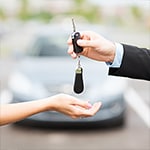 People like used cars because they are less expensive. They also do not depreciate as quickly as a new car. However, there are several factors that you will need to take into consideration before you buy a used car.
You will need to set your budget before you buy a used car. Not only will you need to decide how much you are going to spend on a car, but you will also need to decide how you are going to pay for it. You will also need to choose the right car. Compare different car models.
You can look online for different cars. Once you have found one that you liked, you will need to contact the seller. Negotiate the price with the seller. You may be able to get a better deal on the car. After you have found the car that you like for the price, you will need to take it for a test drive.