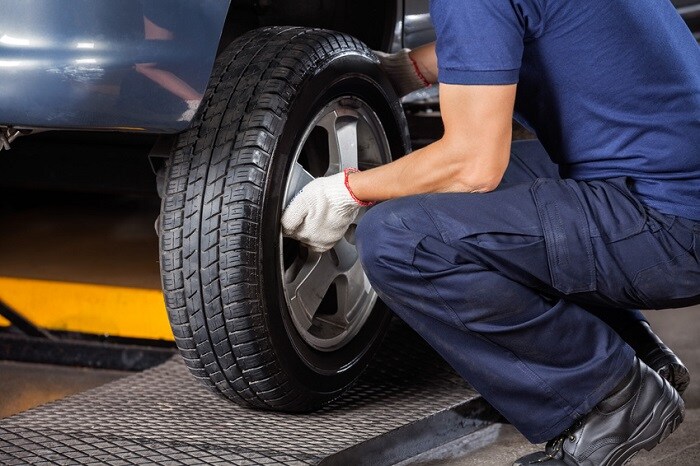 Tires are one of the most important components of your Honda car in Houston. You can count on our Honda dealership in Houston, TX to help you care for them throughout the ownership process. Whether you're curious about general tire care or you need a set of replacements, our Honda dealers have you covered.
General Tire Care
There are some general precautions and steps you can take to keep your tires in good shape from season to season. First, make sure to regularly observe them to note any changes or irregularities, such as gouges or visible signs of damage. It's also a good idea to check your tire pressure on a monthly basis. Proper inflation is essential for even wear and performance.
Another great check you can conduct on your own to check tire tread is the penny test. Place a penny in your tire's tread and look for any signs of President Lincoln's head. If you see this part of the coin, the tread is too shallow and may require a replacement.
Tire Services We Offer
In addition to those basic checks you can take at home, you can rely on our Honda service center serving Sugar Land to go the distance on more advanced tire care services. Visit us once a year for annual tire alignments to ensure that your vehicle's suspension is fine-tuned and all tires are aligned in just the right way for the best performance.
We can also assist with tire rotations every 3,000 to 5,000 miles or so to help promote more even tire tread. And when it's time to replace your Honda tires, you can find genuine replacements right here at our Honda dealership.
Service Your Tires at our Honda Dealership
Leave tire care in the hands of trusted and certified Honda technicians near you in Houston. We hope to see you soon for all your tire care needs.