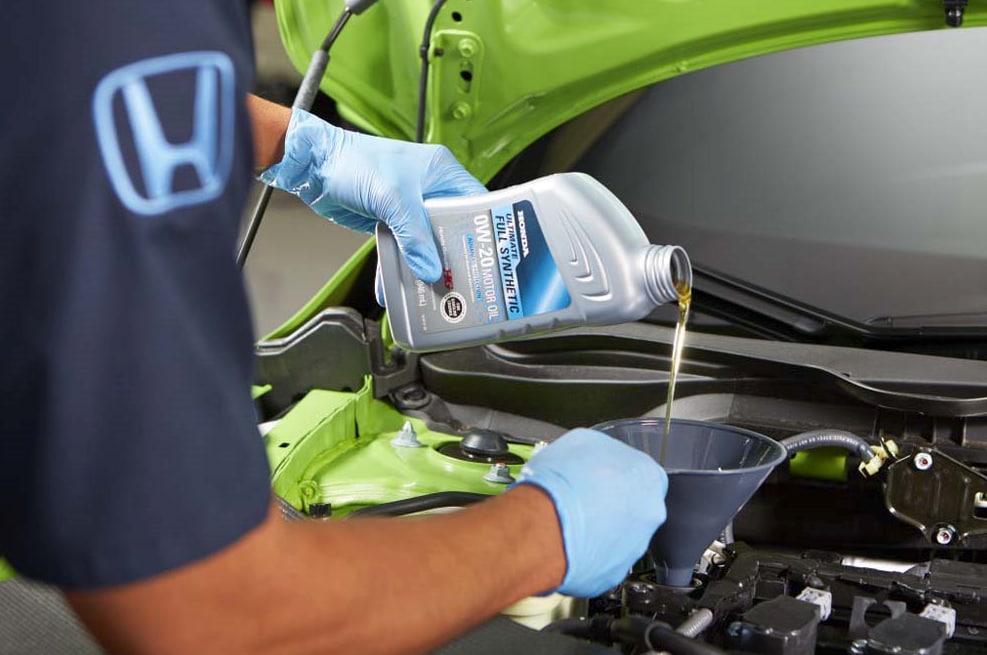 When it comes to car maintenance, one of the most frequently asked questions that we receive at our Honda service center is related to how often you should get oil changes on your Honda vehicle. In addition to being one of the most common questions about car maintenance, it's also one of the most contested. This is largely due to the fact that the answer to this question is dependent on a number of different factors, including make, model, and vehicle age.
Honda Oil Change Frequency
Here at Gillman Honda Houston, we not only give out Honda oil change coupons, we also advise drivers near Sugar Land, TX on how often their oil should be changed. To find the answer to this question, you should first check your car's owners manual, because there is no hard and fast answer. Most owner's manuals will list two different recommend mileage intervals for oil changes based on whether your driving is normal or "severe," meaning you're using your car to tow, go off-roading, or race. The manual will also list the recommended type of oil that should be used.
To save you time and money, Honda created the Maintenance Minder system to show the engine oil life in the information display, letting you know when the engine oil needs replacing and maintenance is due. Your vehicle shows engine oil life as a percentage. Your vehicle will start with 100% oil life and over time as you put miles on the vehicle it will wind down to 0% signaling the oil life is over.
Our Honda Service Center
Our Honda service center at our dealership has a team of professional Honda technicians ready to change your oil quickly and professionally. Additionally, be sure to frequently check our website, because we have rotating Honda oil change coupons to help you save money on your oil change. We look forward to helping you!