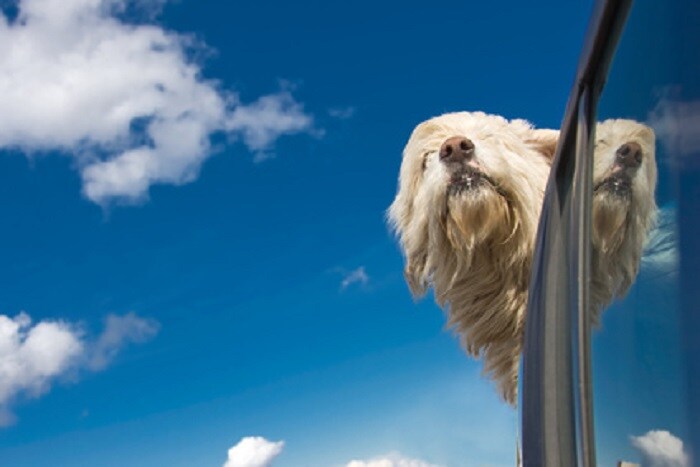 You don't have to be a Houston, TX Honda dealer like us to enjoy the sight of someone traveling with a furry family member. If you're thinking of taking a road trip with your pet, you may find yourself in need of some advice, especially if you've never hit the road with your pet before.
When you visit our Honda dealership near Sugar Land, TX, we'll tell you that safety is the first thing you need to think about. While it's adorable to see a dog hanging their head out the window, allowing your pet to do so is actually dangerous. Even if you have a roomy vehicle like the 2019 Honda Odyssey, you should still take steps to restrain your pet so they can't roam through the cabin.
The safest way to travel with a pet is to keep your dog or cat in a carrier that's anchored with a seatbelt or some other kind of restraint. At a minimum, you should use a harness or another restraint to keep your pet in a rear seat. Even if a pet is in a kennel, your pet should never be allowed to travel in the front seat. If the passenger side airbag deploys, it can severely injure a pet even if they're in a kennel.
Packing for your pet is an important step. Be sure you pack extra food and treats in case your trip is longer than originally planned. Remember to pack your pet's favorite toys, their bed, and a collapsible water bowl so they can rehydrate during travel breaks.
Plan a route that will enable you to stop frequently so your pet can relieve themselves as needed. Travel with a companion so you'll never have to leave your pet alone in a car—this is particularly important when it's hot or cold outside.
For more tips, visit Gillman Honda Houston today.