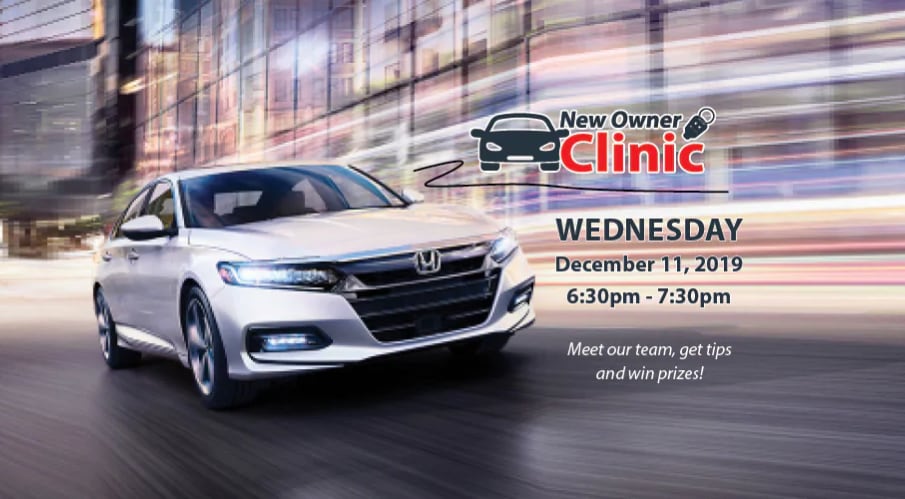 We value our customers at Gillman Honda Houston. Whether you're looking for Honda cars in Houston or you need maintenance, we're always here for you. We're also eager to extend our thanks for choosing us as your automotive partner. Make sure you mark your calendar and RSVP for our New Owner's Clinic on December 11, 2019.
New Owner's Clinic Event in Houston: Why RSVP?
If you've recently purchased a new Honda vehicle from our Houston Honda dealership, we want to say thanks and help you start off on the right foot as a new vehicle owner.
Bring your questions with you and enjoy the following:
? A tour of our parts and service facilities
? Showroom presentation for your Honda model
? A chance to get to know our Honda dealership staff
? Complimentary refreshments
? Tips and tricks about your new Honda vehicle
Event Details near Sugar Land
Does this sound like something you'd like to participate in? If so, make sure you take down these important event details and give us a call to reserve your spot today.
Event Name: New Owner's Clinic
Event Date: December 11, 2019
Location: Gillman Honda Houston, 10595 W Sam Houston Pkway S, Houston, TX 77099
Time: 6:30 p.m.
See You on December 11, 2019 at Gillman Honda Houston
Once you've secured your spot, don't forget to think of any questions you have about your new vehicle. We're happy to cover features like Honda Sensing® safety aids, infotainment settings, or help you get a handle on the best maintenance schedule for your new car.
While you're here for the New Owner's Clinic, ask our team about our latest car offers in Houston. We look forward to seeing you on December 11, 2019, at 6:30 p.m.!