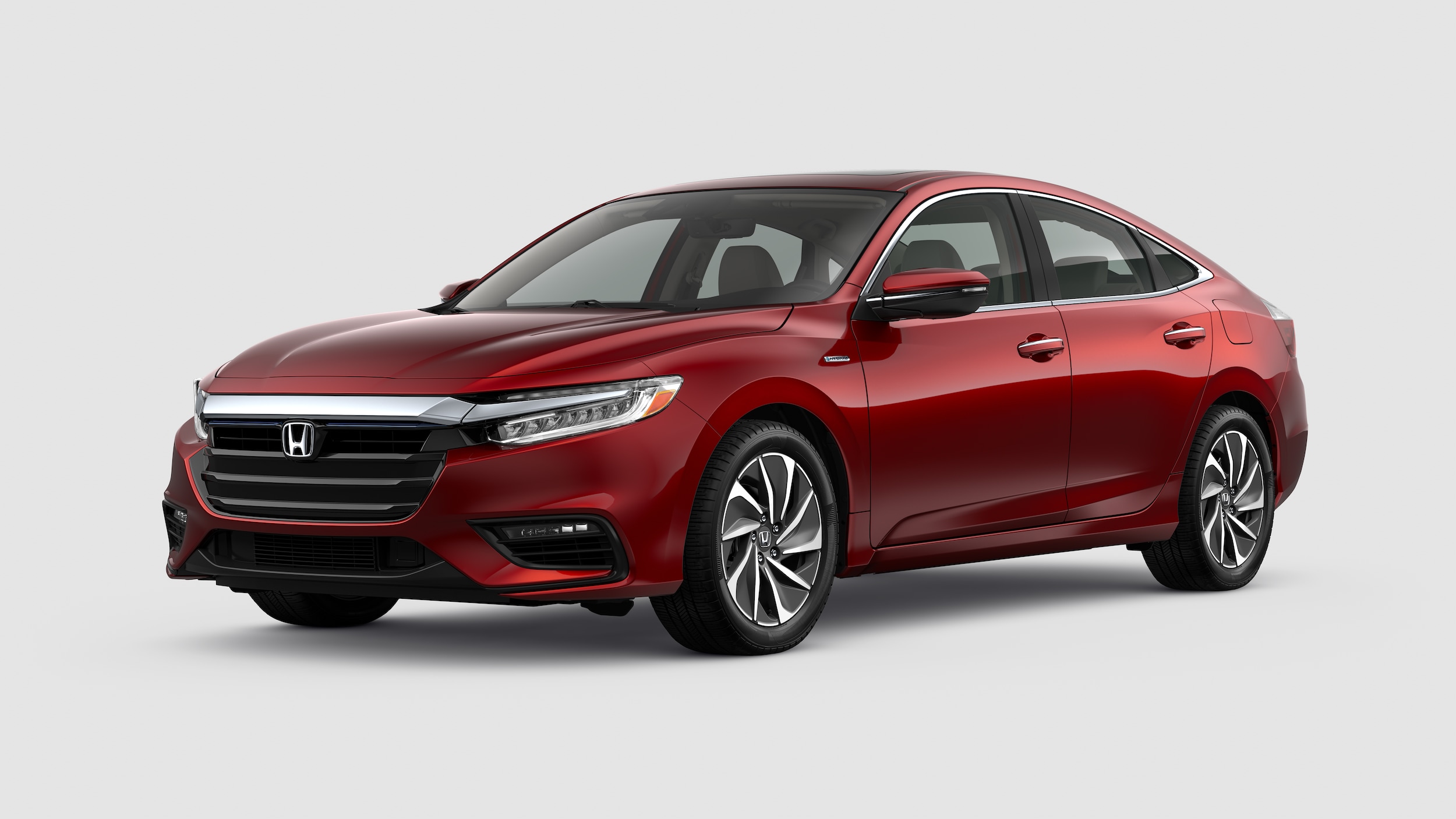 Sleek styling and smart details make the 2019 Honda Insight a head-turner. At Gillman Honda Houston, we know something special when we see it. This car has a great look as well as all the top features of a Honda vehicle.
2019 Honda Insight Details
When a car has a superb exterior look and an equally strong interior design, then you get a powerful combination of form and function. As a Honda Dealer, we see every Honda model, but there are some details that catch our attention.
The character lines and the bold contours of the 2019 Honda Insight are distinctive, a powerful blend of eye-catching details that make a presence on the road. Behind the wheel, there's even more attention-grabbing detail.
 The sporty aesthetic of this sedan creates a luxurious feel that makes driving exciting. The driver will even feel like a pilot taking command of the cockpit with the driver information interface that displays fuel level, trip details, and more.
Double-stitched leather seating and dash panel create the final touch of excellence that marks this vehicle as a step above. Available in three models, you'll find plenty of features to fit your needs.
2019 Honda Insight Safety and Special Features
Honda dealerships in Houston know the importance of a safe vehicle on the road. That's one of the reasons we're proud to offer the 2019 Honda Insight.
Safety is standard on Honda cars. When your car helps avoid collisions, then you're greatly reducing the risk of an accident. The collision mitigating braking system helps you prevent a collision by bringing your vehicle to a stop if the sensors register an imminent crash. In addition, the road departure mitigation system keeps you safe by largely eliminating a major cause of crashes, drifting from your lane.
The Honda sensors keep you protected, but also improve driving. The traffic sign recognition system uses technology to let you know the speed limit while the car is in motion.
Honda vehicles embrace technology to improve your driving capability; with HondaLink, a downloadable mobile app, you get connectivity that syncs with your lifestyle.
Buying a 2019 Honda Insight
When you drive home a car from Honda Houston, we consider you part of the family. As a Honda owner, you'll love the safety and technology embraced by the Honda brand. The 2019 Honda Insight is no exception. You'll love the feeling of a sophisticated and smart vehicle that will match your lifestyle.